Many national team riders and riders of international level has discovered the benefits of ActivoMeds magnetic blankets. Magnet treatment has a positive effect of the blood circulation. The body´s healing process enhances by increased blood circulation since oxygen and nutrients is faster brought  to the injured area. Increased blood circulation also result in less muscle tensions. Waste products are transported away quickly, which effectively can prevent muscle soreness – faster recovery. Is best used before and/or after excercise to warm up the muscles, prevent injuries and speed up recovery. Among others Dag Albert, Minna Telde, Hannes Melin, Douglas Lindelöw, Rose Mathisen, Ludwig Svennerstål.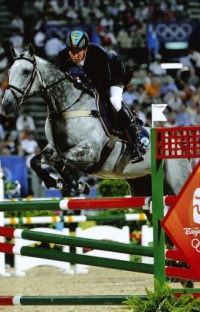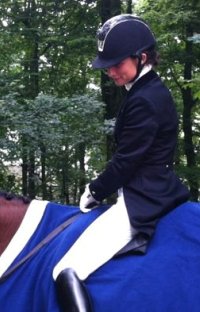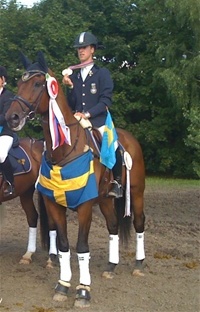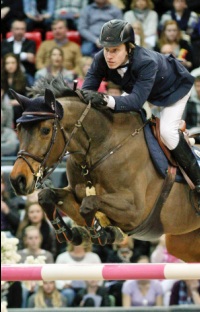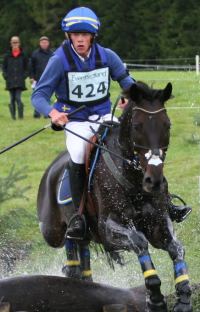 In the menu to the left you find more info abour ActivoMeds magnetic blankets – Classic and Combi+.
ActivoMed References:
JUMPING 
Marcus Beerbaum (GER), Franke Sloothaak (GER), Lars Nieberg (GER), Markus Ehning (GER), Carsten Otto Nagel (GER), Pia Luise Aufrecht (GER), Michael Withaker (GB), Douglas Lindelöw (SWE).
DRESSAGE
Isabell Werth (GER), Ellen Schulten-Baumer (GER), Heike Kemmer (GER), Emma Hindl (GB), Andreas Helgstrand (DK), Patrick Kittel (SWE), Anky v. Grunsven (NL), Minna Telde (SWE), Rose Mathiesen (SWE).
RACING
Andreas Wöhler (GER), Dieter Fechner (GER), Zabeel Stables Dubai (UAE), Wolfgang Figge (GER), Royal and Presidents Stables Abu Dhabi (UAE), Gestüt Stiftung Fährhof (GER).
ENDURANCE
Uta Wilhelmi (GER), Jebel Ali Palace (UAE), Bernhard Dornsiepen (GER), Peter Baumann (GER), Abu Dhabi Equestrian Club UAE), L. Al Sammarai (GER).
EVENTING
Andreas Dibowski (GER), William Foxpitt (GB), Peter Thomsen (GER), Pippa Funnell (GB), Ingrid Klimke (GER), Pia Pantsu (FIN), Hannes Melin (SWE), Ludwig Svennerstål (SWE), Dag Albert (SWE).
VETERINARIAN CLINICS / REHAB
Dr. Matthias Baumann (GER), Tierklinik Dr.Roeckl (GER), Dr. Juliette Mallison (GER), Heide Haist (GER), Dr. Hans Aschenbrenner (GER), Geli Baumgärtner (GER), Dr. Gert Brunken (GER).