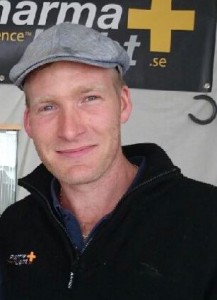 Marcus started PharmaLight.se together with Kicki 2008. In the human area PharmaLights customers are trained by both Kicki and Marcus in how PharmaLight´s products are best adapted for the customers profession. Doctors, nurses, osteopaths, naprapaths, physio therapists are some of the professions trained.
Marcus treat customers horses in preventive purpose – and aswell as Kicki – he treats the PharmaLight riders horses during the year and at international competitions. Marcus also works with big training/competing stables, breeders, sport clubs, elite athletes, fysio therapists and private persons.
Technology, orders, service, technology developement, education, help desk, treatments, heat camera, sales, exhibitions and the cooperation between PharmaLight and suppliers are parts of Marcus area.
Contact Marcus at: marcus.odell@pharmalight.se or +46 704 55 48 22