PharmaLight´s LED Light treatment accelerates the body´s ability to heal itself
Our body has a unique ability to heal itself. When the healing starts the cells need energy. PharmaLights LED light treatments adds energy through light. Faster recovery, healing wounds, painrelief and preventive care. PharmaLights LED light treatments enables a mobile life.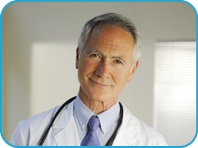 LED light treatment is used daily within health care in USA and Europe. Hospitals, wound clinics, elderly care, rehab centers are som examples, the area of usage is wide. Diabetic ulcers, bedsores, inflammations, mucositis, surgical wounds, arthritis, poor circulation and burns are examples of conditions treated with very good result.
NASA has documented the healing effect in a number of  clinical studies of Warp 10/75, which are both part of PharmaLights product range.
Read here about how Warp 10/Warp 75 is used for treatment of painful side effects from chemotherapy. Reed here about how Warp 10/ Warp 75 is used within health care for treatment of side effects from cancer treatment. Read more under the flap health care.
A paradigm shift
Independent research has shown that light of the right wavelength provides the cells with the necessary energy to start and quickly stimulate the body´s ability to heal itself and increase circulation. The greatest power of the groups that have the least capacity to heal.
The advantages of LED Light therapy has been shown in scientific studies and in a number of clinical studies/cases by including NASA and DARPA in the United States. The provider that works with NASA is supplier to PharmaLight.
One example is Warp 75®, the equipment that stimulates the cell growth with 150-200 %.
See  the video about how NASA:s research resulted in the product Warp 10. Read clinical trials. Look at the cases made by professionals within health care that shows astoundingly fast healing process.
– Discover a whole new World!
The connection to NASA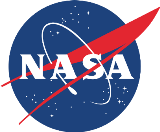 Quantum Devices, Inc. har utvecklat HEALS®  -High Emissivity Aluminiferous Luminescent Substrate- a World leading technology for NASA within the light treatment area.
Competitors links to NASA and NASA:s research to gain credibility. It´s important to remember that WARP 10® is the only FDA cleared for market device that utilizes the HEALS® technology. Developed for and used by NASA and DARPA. The studies are unique for this system and product.
The only photobiological system inducted into NASA's Space Technology Hall of Fame. Reed more here.
Animal Care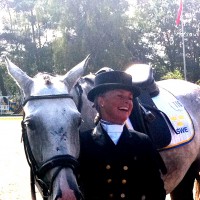 PharmaLight´s LED light treatments are used by elite riders of the national team and international level, by leading international competition stables, riding shools, horse owners, veterinarians, equi therapist among others.
18  riders of the Swedish national team and international level is representing PharmaLight.se. Three of them represented Sweden at the Olympics in London. Reed the riders references. 
PharmaLight.se has the agency of two of the World leading Light treatment suppliers. Reed more about the LED Light treatment devices under the flap Animal Care.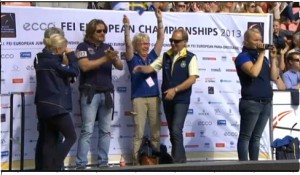 PharmaLights LED light treatment devices already has the teqhnology of tomorrow. For the user this means short treatment time and less numbers of treatments. The devices are easy to use, portable, durable and ingeniously designed. Eyes and mouth are treated as easy as large muscle areas.
The devices are made for  individuals, health care, therapists and animal care. Durable, short treatment time, powerful, user friendly at a low cost.
The LED light treatment devices and other carefully selected wellness products offers an exciting combination only found at PharmaLight.eu.
Welcome to the future today – PharmaLight.eu has the opportunity to select from the market range and offers only carefully selected and leading products from different suppliers.