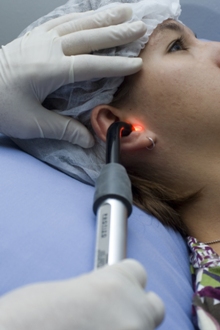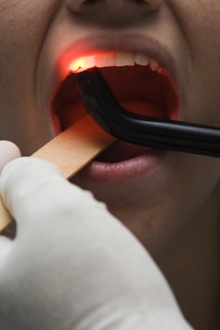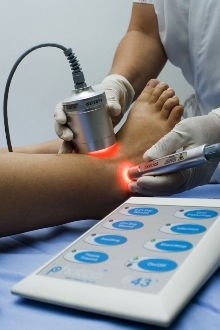 LED light treatment is used daily within health care in USA and Europe. Hospitals, wound clinics, elderly care, rehab centers are som examples, the area of usage is wide. Diabetic ulcers, bedsores, inflammations, mucositis, surgical wounds, arthritis, poor circulation and burns are examples of conditions treated with very good result.
NASA has documented the healing effect in a number of  clinical studies of Warp 10/75, which are both part of PharmaLights product range.
Read here about how Warp 10/Warp 75 is used for treatment of painful side effects from chemotherapy. Reed here about how Warp 10/ Warp 75 is used within health care for treatment of side effects from cancer treatment.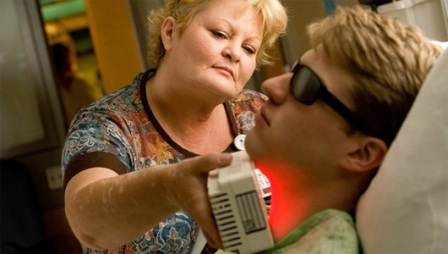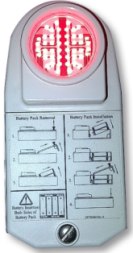 (Photo: David Higginbotham/NASA)
Independent research has shown that light of the right wavelength provides the cells with the necessary energy to start and quickly stimulate the body´s ability to heal itself and increase circulation. The greatest power of the groups that have the least capacity to heal. The advantages of LED Light therapy has been shown in scientific studies and in a number of clinical studies/cases by including NASA and DARPA in the United States. Under the flap research are links to some of the studies made within the area. Se also this article about Warp 10/Warp 75.
PharmaLight´s LED light treatments:
Clinical proven effect
Pain relief
Accelerates healing process
Stimulates blood circulation
Increased mobility
No known side effects
Faster recovery
Economic
The connection to NASA
Quantum Devices, Inc. has developed the HEALS® – High Emissivity Aluminiferous Luminescent Substrate – for NASA. A World leading technology within the light treatment area.
Competitors links to NASA and NASA:s research to gain credibility. It´s important to remember that WARP 10® is the only FDA cleared for market device that utilizes the HEALS® technology. Developed for and used by NASA and DARPA. The studies are unique for this system and product.
The only photobiological system inducted into NASA's Space Technology Hall of Fame. Reed more here.
More information under the flap LED LIGHT TREATMENT.
When training with SpiroTiger® the respiratory muscles work more effective and use less oxygen, which provides more oxygen to the muscles in the extremities. The resultats are improved endurance, otimized and effective breathing and generally improved stamina. SpiroTiger® can also be an integrated part of a rehabilitation program. Using enforced breating exercises effectively strengthens the muscles in the diaphragm,  abdomen, chest, neck and back.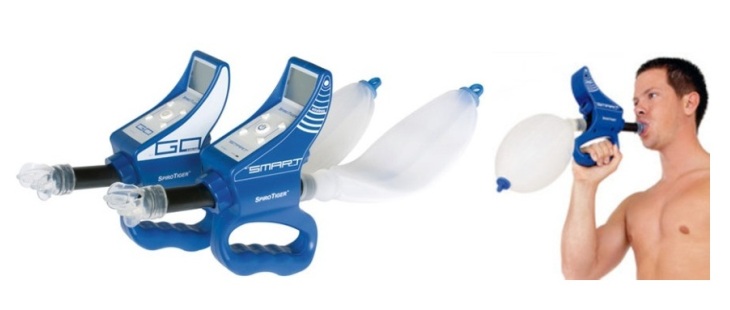 Maintain flexibility and mobility effective with Mobiliser
Mobiliser is a device for spinal mobilization. A treatment with the Mobiliser affects the vertebrae position and the ligaments between each vertebra stretches and are moved in a series of repeated small movements. The movements are smaller than they are in a manipulation but are repeated hundreds of times and enables a natural movement in the spine. Tensions are released and many users refers to it as "an instant experience of mobility"
Muscle, tendon and joint support with ceramic textile which provides stability and increased circulation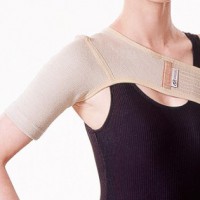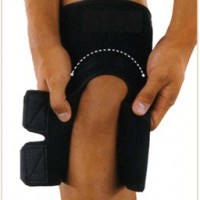 The ceramic material in CeraTex products consists of 30 different mineral hydroxides that are melted at a temperature of 1600°C and high pressure together with polyester or polypropolene. The minerals in this ceramic textile can not evaporate or be washed away. That is unique.
According to the producer CeraTex is the only brand on the market with CE marked products. CeraTex has a unique and unusually high quality of all the products. – "Top of the Line". www.ceratex.se
SpinalMouse® is a new compact measuring instrument with computerised analysis and display of the spine´s shape and mobility in the sagittal and frontal plane. SpinalMouse® outdoes most traditional methods with it´s precision, relevance and explicit display on an optimal economic level. It´s user friendly, non invasive and free from radiation.